Header
Let this week of prayer and pledge at Life Pacific University serve as a source of inspiration, motivating us to reflect on our purpose, renew our commitment, and take empowered action toward making a meaningful impact in our lives and communities.
Slide 1
We are prioritizing student care through the many areas we support our students spiritually through chapels, academically with our academic support center, and mentally through our partnership with Emmaus Road Christian Counseling.
The chapel services at Life Pacific exist to create a consistent rhythm of intentional worship opportunities for students, staff, and alumni that encourage and promote LPU's values and convictions of holistic formation, providing a safe and inclusive space for our diverse student body to connect, grow, and thrive.
Our Academic Support Center is committed to providing comprehensive assistance and resources to students in the form of tutoring, both individual and group sessions, and writing reviews and oversight that not only promote academic success but also prioritize the overall well-being and care of our students.
Emmaus Road Christian Counseling is dedicated to providing compassionate and professional counseling services for all LPU students that prioritize the mental, emotional, and spiritual health of our students, helping them overcome challenges and flourish in their academic and personal lives
Slide 1
"We want students to leave this campus, loving the Lord with all their heart, soul, strength, and mind and I'm excited that your giving gets to produce an environment for students to grow in their spiritual life."
Dan Fernandez
Campus Chaplin
Vimeo
Write the vision, Make it plain
Our vision is focused on realizing the future church, empowering leader health, and engaging technology in the creative arts; to transform how we, and the church as a whole, communicate God's love.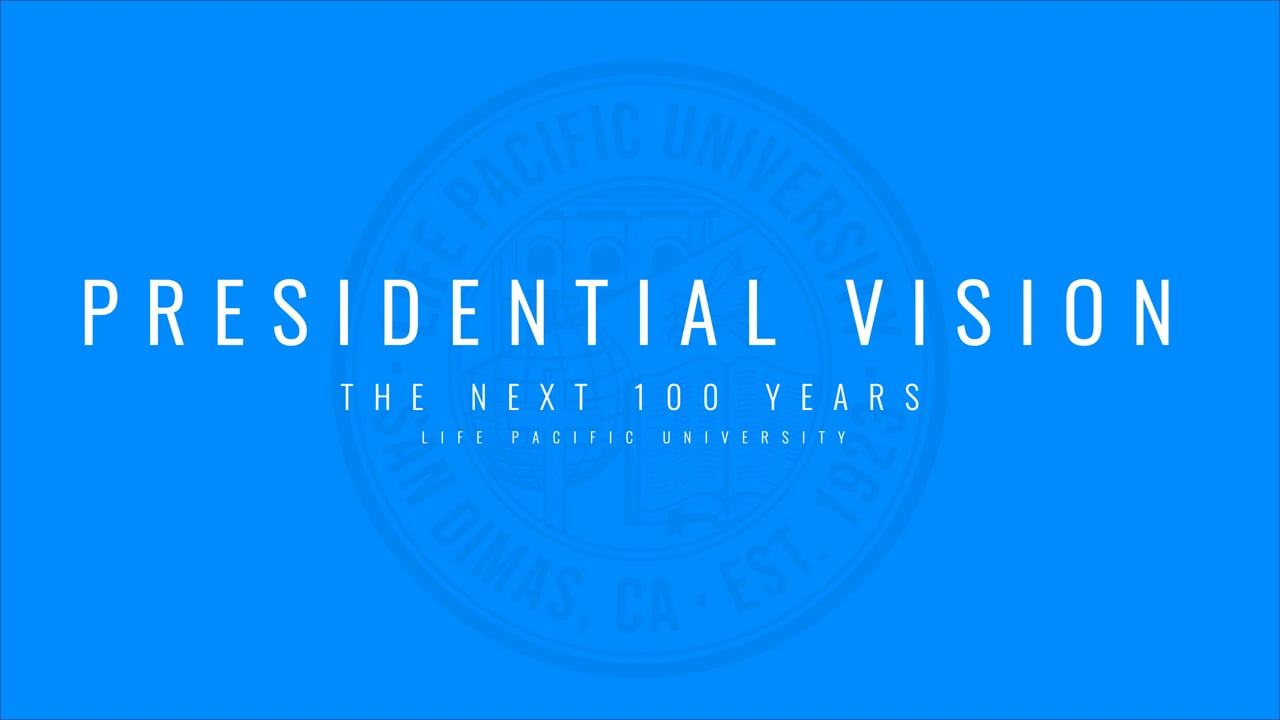 Transforming how, we as the church and collectively, communicate God's love, through the future church, empowering leader health, and engaging technology in the creative arts. Consider how you can support Life Pacific University and the call to pray and pledge.